Take a deep dive with Dark Eyes, a standard played by Dizzy, Django, Louis, and soon, you! If you're a beginner with at least a few months of playing under your belt, a comeback player picking up the horn after a long break, or an intermediate player looking for a challenge, you're going to have a great time in this course.
This course has +40 videos, +20 printable sheets, and nearly 20 backing tracks. Lifetime access and 30-day money back guarantee. What's to lose?
We'll go over everything you need in great detail, but in a friendly way that is easy to understand. Check out the Course Overview video below.
Dark Eyes: All You Need to Know
This course is designed for comeback players, beginners, and intermediate players. You'll be able to:
Download and print sheet music (melody, chords, scales, exercises, etc.),
Download rhythm section and metronome backing tracks at various speeds, slow to fast.
Watch +40 videos with tips on everything from playing the melody to embellishing the melody to playthroughs of all the exercises and scales, as well as practice advice and general trumpet-playing tips.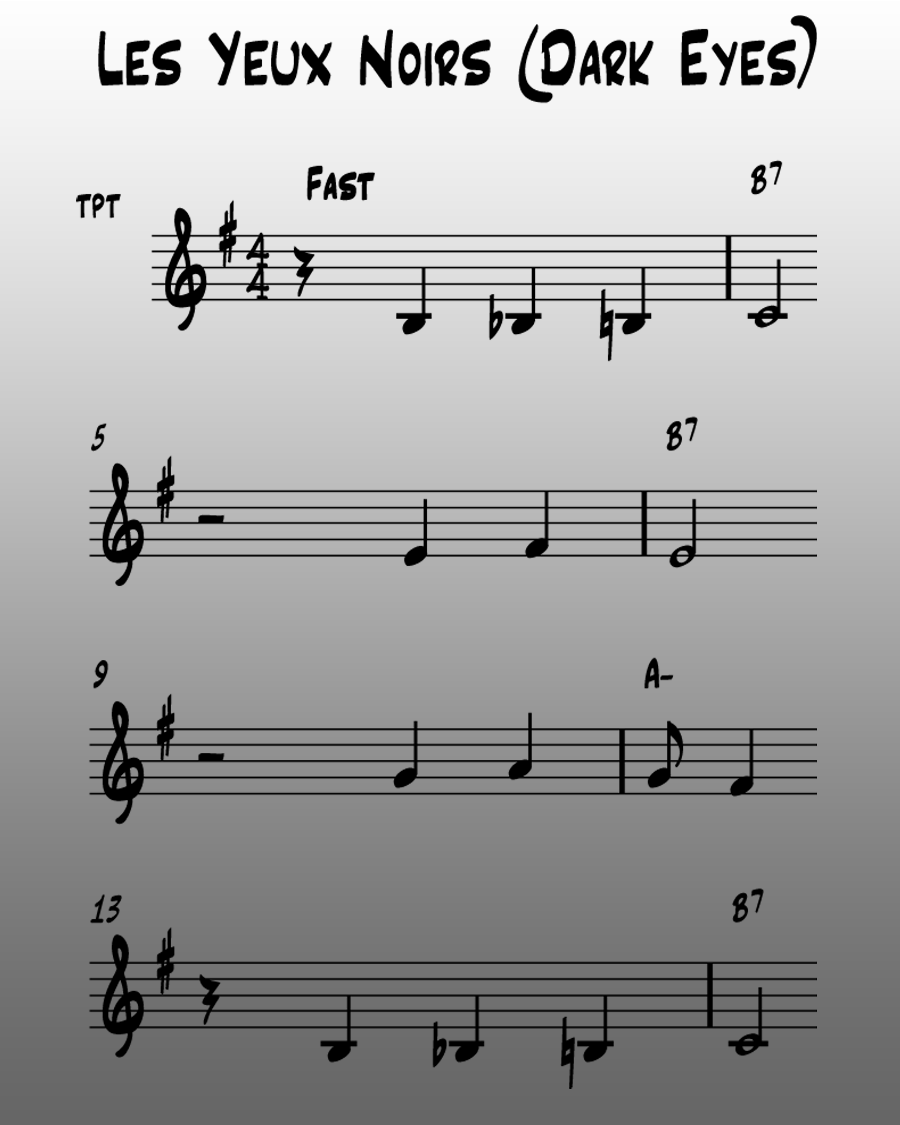 Melody +
Play the basic melody or learn embellishments and variations to make this tune really sing. Learn to play variations to use for intros and outros, too. Includes ultra-slow closeup versions for players new to the horn (or recently returned). No need to read music. Just push the right buttons and listen!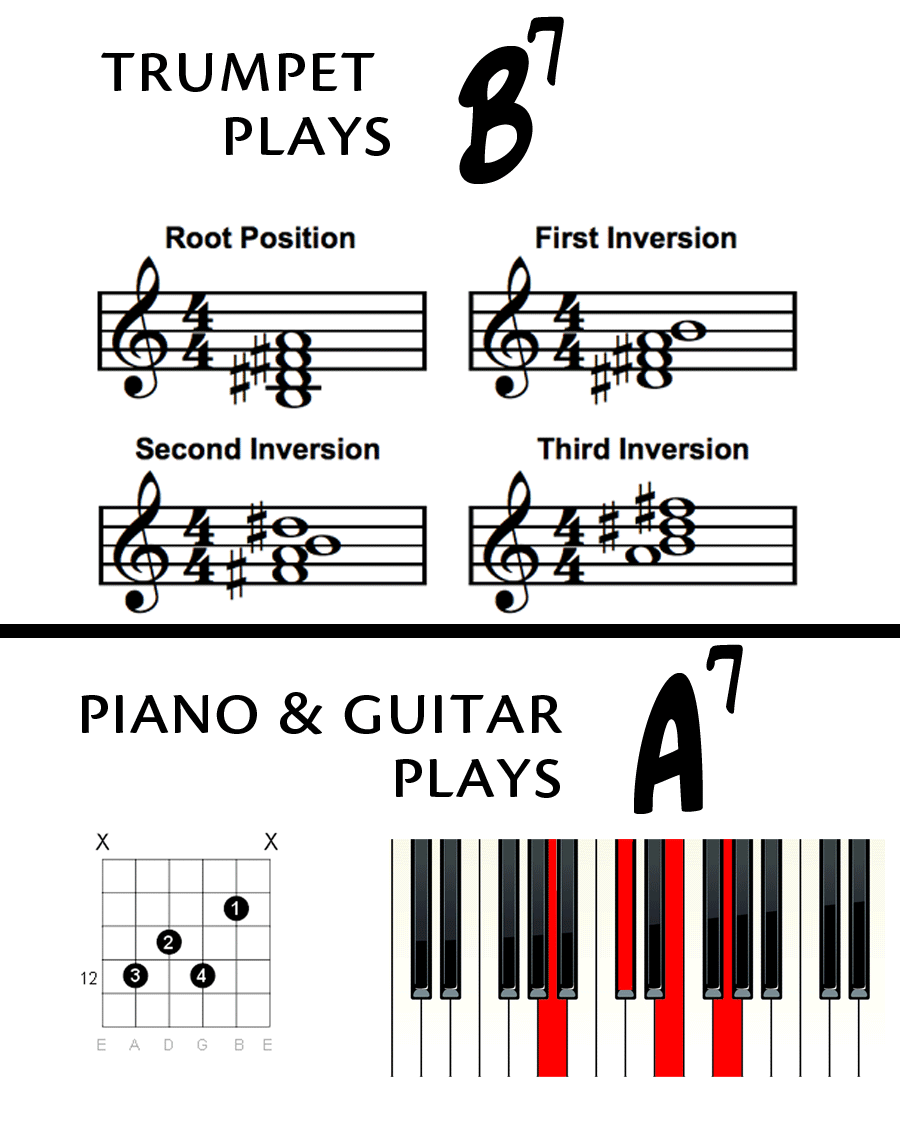 Chords and Scales
In addition to playing the chords and scales on trumpet, you'll also play the chords and scales that go with this tune on a harmonic instrument like guitar or piano. Real-time video examples given, as well as easy-to follow piano and guitar diagrams of the keyboard and fretboard, as well as automatic transposing, so you know you're playing the right notes.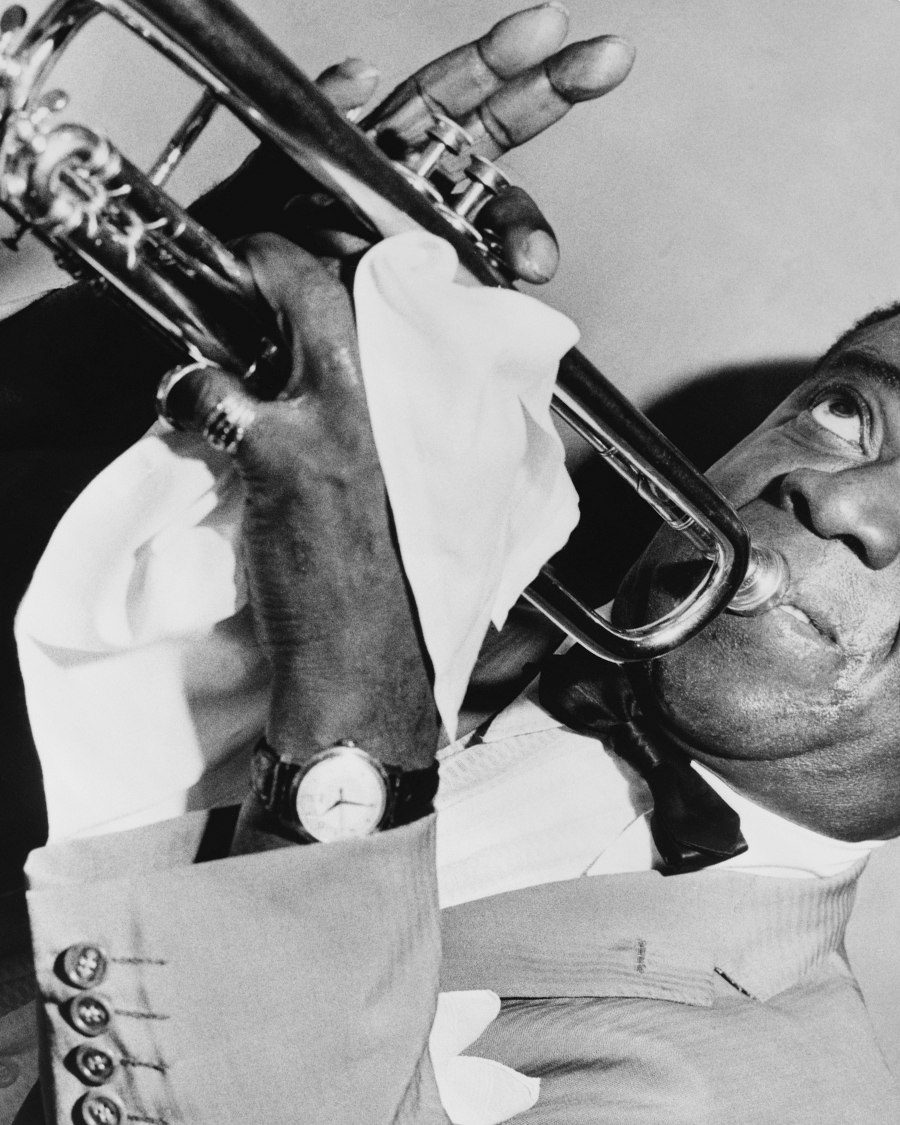 Improvise!
Learn some licks and ideas to use while improvising on this tune, including some choice licks from great players (like Louis Armstrong pictured here) who played and sang this song. Dizzy Gillespie did a version, too. And of course, Django Reinhardt. Lots of great ideas here!